Clients
literally

say this is "life-changing".
I landed the perfect job only 10 weeks into the program!
I signed an offer letter 6 weeks after starting the program!
Brenda
Learning and Development Specialist
Bianca
Senior Account Manager
I sent just 2 applications and signed my dream job!
It was life-changing! I now know what I'm meant to do
Randi
EdTech Innovation Fellow
Ana
Career Development Instructor
"Theresa is an awesome career coach! She takes the time to connect with her clients personally and has a vested interest in helping them to succeed. Her career clarity challenge is very worthwhile. It really gave me the clarity, confidence, and direction that I needed in my job search and helped me land a remote job and double my salary! She helps you realize that your dreams are not unrealistic or out of reach and you should just "Josh it" because what seems impossible might be more possible than you believe."
Leila
Senior Technical Designer
"2 days before our last coaching session, I had a job offer in hand! Three weeks in and I am loving my new job more and more each day. I'm building relationships with my team, and they are so supportive. The work-home life balance and flexibility are just amazing. I honestly had no idea that this kind of workplace environment existed, it's so amazing. The culture that they have established is exactly what I was looking for, and didn't think it was even a possibility or a reality.
Not only has my husband noticed a change in me, but also others. I now have previous coworkers and friends, who have noticed a shift in my mood. They say I seem less stressed and more relaxed and happier, and they can just see it on my face and in the way I hold myself now. I still pinch myself to see if this is truly my life now!!
Only 5 months ago, I had no clue what else I could do besides teach. When I started working with Theresa, I learned what sparks me, my strengths, all my transferable skills, and also learned about positions I didn't even know existed. I didn't realize how much I would actually learn about myself. I am 40 years old, and so I thought I knew who I was, but it was so eye-opening! I also didn't realize how much my self-confidence would grow through this experience. I also love that we were cheering each other on within the community and that it was a safe space to share and be our authentic selves without judgment.
I can never thank you enough!! It has been life-changing!! I couldn't have done this without you!!"
Brenda
Senior Technical Designer
"Theresa provided me a compass to discover what I truly wanted from my career. I reached out to Theresa a year before I began my transition out of the military--a time that has been incredibly challenging, as it is for many. The coaching that Theresa gave me, has been a continuous reference point during this uncertain time, and the work I did with her has paid off in dividends in the form of certainty in what I want from my career. I am honestly unsure that I could have worked out what I learned with her help on my own. Theresa provides results that are tangible, understandable, and pragmatic. I cannot recommend her enough as a coach and mentor."
Ted
Coach & Mental Health Professional
"Theresa is an amazing coach and wonderful professional who helped me rediscover my career and talents at a crucial time in my life. She is awesome and very smart with LinkedIn profiles, resumes, cover letters and the best job search strategies. I highly recommend Theresa as the utmost professional."
Angelique
Chief Philanthropy Officer
"For a decade, I felt deflated, purposeless, and unhappy in my career and had no idea how I could make a change. I felt like it was too late to pursue my passion.
Theresa guided me in defining my ideal position. Just envisioning it, I started feeling excited and alive again. And I felt super confident that this is the right path for me because of our work in figuring out who *I AM* in the workplace. Total game changer!!
I just signed my offer letter for my dream job, and I am OVER THE MOON about it! I could not have IMAGINED this being my career had I not worked with Theresa."
Mallory
Strategic Relationship Manager
"There are just not enough positive words to describe Theresa! I worked with her to get a clear strategy for an international career transition and the coaching program she guided me through was simply put amazing!
I felt extremely overwhelmed, unsure, and confused about which steps to take next with my career. Then I worked with Theresa, and now I feel empowered and confident about my strengths.
Between my first career coaching sessions and getting a job offer for my dream position, it took only 6 weeks! I know for sure that I would not have been able to achieve this without Theresa's help.
Theresa has a very clear, and strategic way to coach, and guide. She is extremely knowledgeable and passionate about what she does and goes the extra mile. I wholeheartedly recommend Theresa to any driven professional that wants clarity, success, and enjoy the journey!"
Bianca
Senior Account Manager
"It was a pleasure working with Theresa! During our time working together I was able to develop a clearer picture of what I want and what I do not want as I journey through my professional career. Our sessions were well organized and the action steps she provided after each session helped me to stay on track towards my end goals. Theresa provided me with thorough feedback that left me feeling motivated and empowered every time we spoke. Thanks to our sessions I now feel more prepared to network, job search, interview and speak about my skills, knowledge and accomplishments. Shortly after our sessions ended I was able to secure my dream position that matches everything that I placed on my Career Compass–one of her many signature resources!"
Randi
EdTech Innovation Fellow
"'What would you like to do more of?' Theresa asked me this question, and that began my self-discovery journey. I reached out to Theresa because I felt lost and needed direction. I tried different things and spoke with people, but I didn't know what I was meant to do. I took steps forward, but they were not right for me. I knew the things I wanted to do and what I disliked, but that wasn't enough to find my niche in the career space. I didn't know how to use my skills and strengths to help people. I'm glad I invested in myself and pursued the change I needed. I loved having a coach to keep me accountable. Theresa guided me through her program, and I felt supported from day 1. She believed in me and my ability to find what I was meant to do. I found a direction and learned how to use my skills and strengths in what I do. That was a breakthrough coaching moment for me. Theresa is a calm, organized, patient, and empathetic coach who loves to solve problems. She is good at helping people see themselves in a different light. I'm forever thankful for Theresa and her Career Clarity Formula to help me find the direction I needed to move forward with my career. She showed me I already had many superpowers but needed to unleash them with guidance. I recommend this program for people trying to figure out how to use the experiences, skills, and strengths they already have to find what they are meant to do next. If you are a mid or senior-level professional frustrated with your job, reach out to Theresa! It's not too late to become what you are meant to be!"
Ana
Career Development Instructor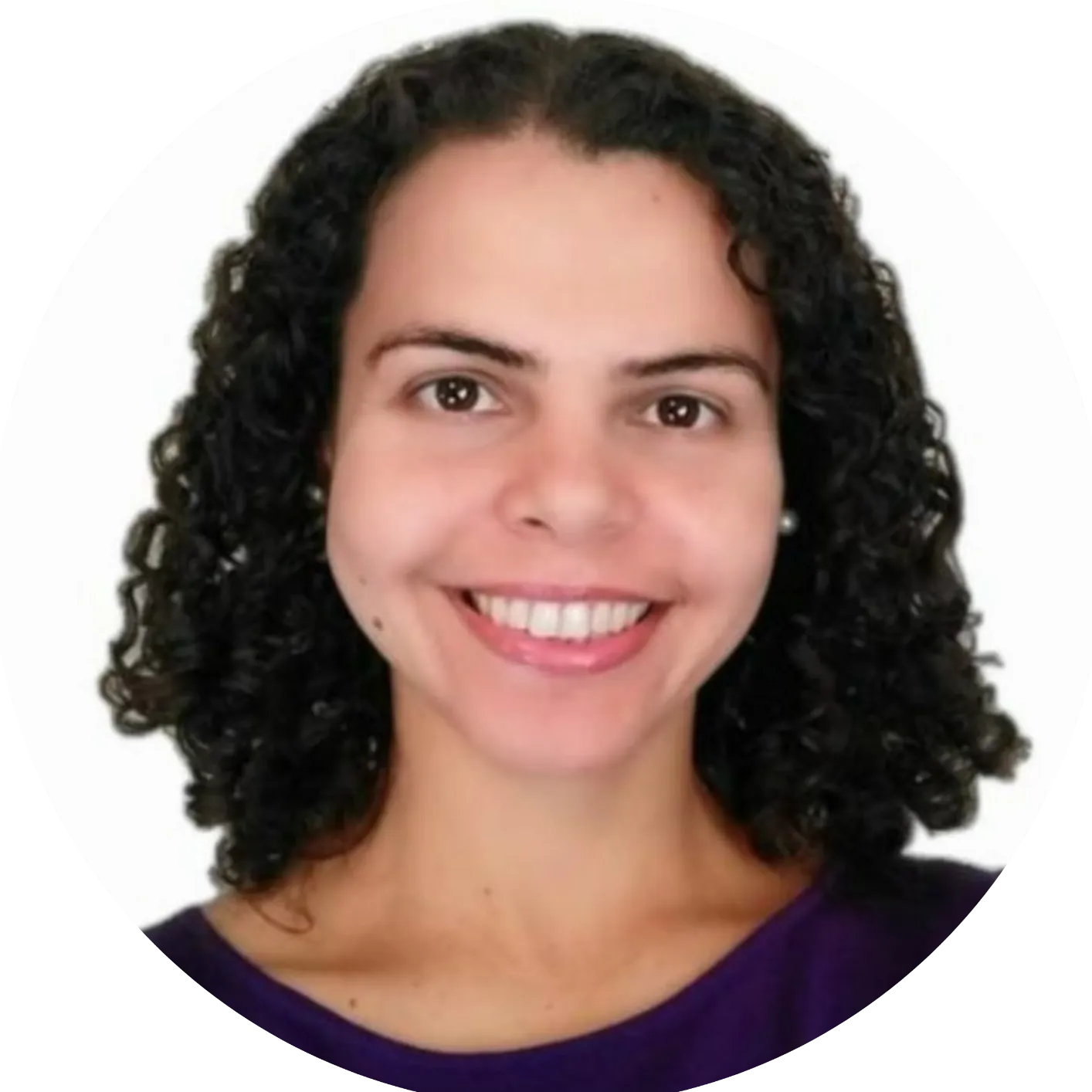 "When I started working with Theresa, I felt stuck in a dead-end job and had no idea how to get out. I thought my job skills were too "niche" and my preferred work environment felt unobtainable. During our first session, Theresa immediately put me at ease by assuring me that while my concerns were valid, I was underestimating myself. What makes Theresa so great is she really believes in her clients and after that first session, you start to believe in yourself too! She helps you figure out what you want in a job and gives you the tools you need to go after it! After our last session, I felt confident in my ability to find a job that was perfect for me. When I did find that job, I reached out to Theresa for another session. She supported me through each step of the interview process, right up to me signing my offer letter! If you are looking to switch careers and don't know where or how to start, I highly recommend working with Theresa. She is a great coach and her services are literally life-changing."
Mia
Senior Partnerships Manager
"Theresa transforms lives. More importantly, Theresa empowers her clients to change their own lives. I worked with Theresa over the span of a couple of months to distill my narrative and rebrand my social media presence as I transitioned out of the public elementary school classroom to my first design role in EdTech. Theresa was an extremely organized, authentic, and supportive coach. She listened intently to my weekly growth and pain points before offering tips and next steps. Her career coaching program helped me to effectively communicate my strengths to recruiters and create plans to close the gaps in skills. With Theresa's support, I found my first role in about two months of my search! Most importantly, Theresa is a role model. She works tirelessly to be the best coach and mom she can be. Kudos to working mamas!"
Cheryl
Learning Experience Designer
"Working with Theresa was a life-changing experience for me. As a Branch Manager, I was unhappy and stressed out, and my mental health was taking a toll. Despite sending out hundreds of job applications, I couldn't find anything suitable, and I felt trapped. That's when I discovered Theresa's program, and I'm so glad I did.
One thing I loved was the amazing group of women I got to meet in my cohort. We built great friendships, and I felt supported and understood every step of the way. Theresa was an incredible coach, and her coaching helped me to identify my transferable skills and realize my potential. She helped me to see that my dream of working in HR was achievable.
I am thrilled to say that with Theresa's help, I landed my dream job as a Talent Acquisition Specialist. I finally feel fulfilled and happy in my work. I cannot recommend Theresa's program enough for anyone who is feeling stuck and unhappy in their career."
Kelly
Talent Acquisition Specialist
"Theresa was the life support I didn't know I needed! I knew it was time for a change in my career but was too overwhelmed and didn't know how or where to start. Theresa began by listening to my needs and pain points, then built a weekly plan and provided me with tools, resources, and necessary exercises. This work helped me discover, define, and articulate not only my next role but find a company that truly aligned with my values. Once I had a more precise direction, she gave me the confidence and support needed to network, interview, and ultimately land my "dream job." I highly recommend working with Theresa if you're looking to make a change too."
Jennifer
Manager, Onboarding Experience
"Theresa makes career transitions fun! At a time where I needed to dig deep to figure out what I wanted my career transition to look like, Theresa came with her full toolbox. She gave me exercises to help me understand my strengths, motivations, values, skills, and much more. She was motivating, had great resources to pull from, and was very responsive when I would email her with questions along the way. If you're looking to transition to a new career, excel at your current career, update your resume, understand how to network on LinkedIn, or prepare for an interview, Theresa is your lady!"
Heather
Teammate Experience Manager
"When I started working with Theresa, I was truly at a loss on what to do with my career. I felt stuck in a job that made me miserable. I'm so glad I joined the Career Clarity Formula.
The best part about Theresa's program was the support I received from the other women in my cohort. The encouragement we shared and the connections I made through the other ladies were invaluable and they helped me land an amazing position in just 10 weeks.
And Theresa always provided individualized attention and was such a good guide in making this career change. I am really excited about my new role as an Employee Relations Specialist and so thankful for all tools I gained through her program."
Rachel
Employee Relations Specialist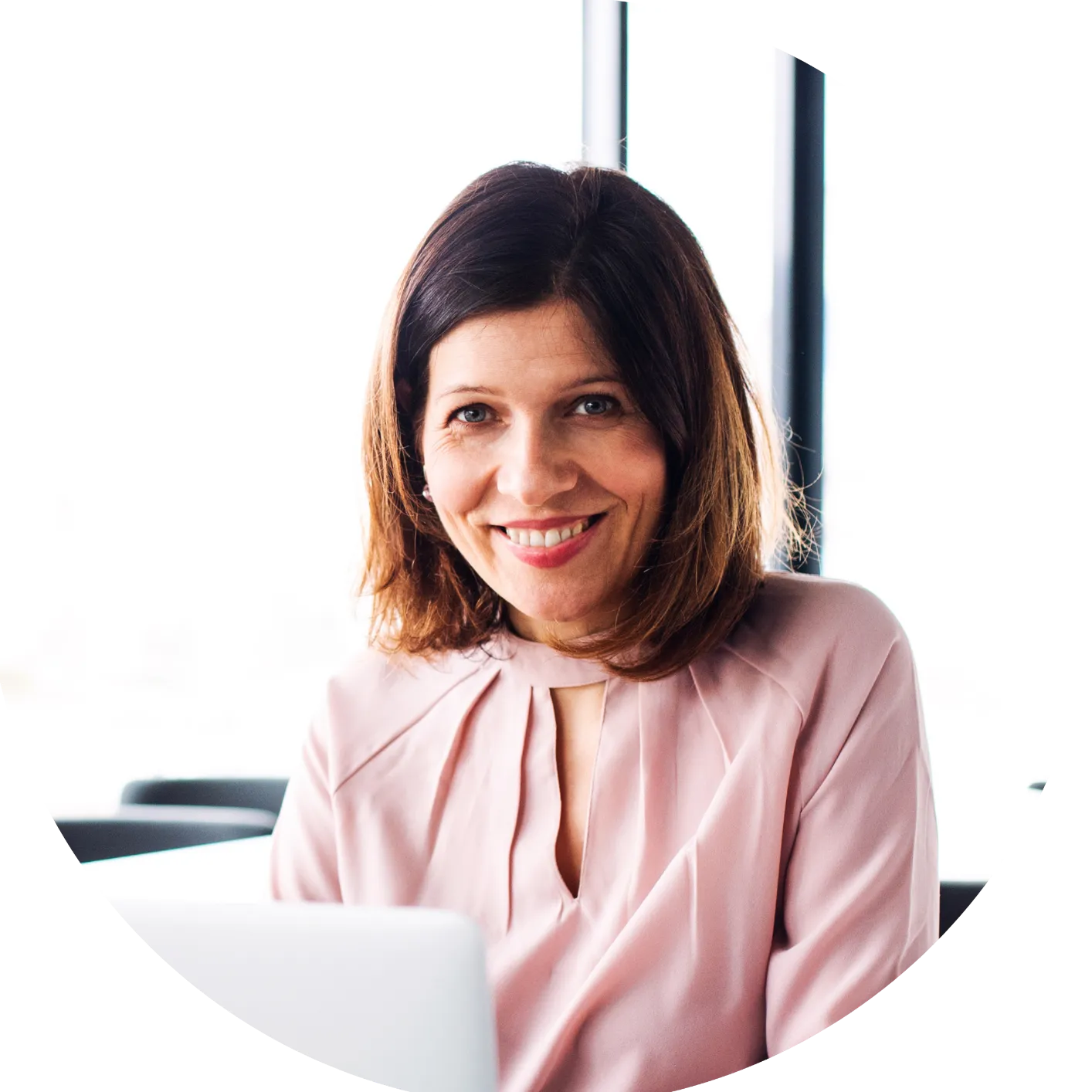 "When I met Theresa through LinkedIn, I was struggling with a lack of direction in my career. I decided to join the Career Clarity Formula, and I am so glad I did.
I realized that making a career change and pursuing my interest in data analytics is possible. I spent 6 months learning data visualization tools and focused on networking. I'm happy to say that I was able to make a successful career change, and I am now a Data Visualization Developer.
What I loved most about working with Theresa were the one-on-one coaching sessions. She gave me the confidence I needed to make this change."
Jessica
Data Visualization Developer
"Before working with Theresa, I was feeling burned out and uninspired in my career. I had tried taking on new projects and talking to my colleagues, but nothing seemed to help. I decided to join the Career Clarity Formula, and it was a life-changer.
Through the program, I discovered my passion for user experience design and was able to make a successful career change. The most powerful aspect of the program was the career clarity work that Theresa guided me through. I was able to clearly see what I want and need in my career and gain the confidence to make the change.
I was hired as a UX Designer at a top design agency only 3 weeks after finishing the program. I feel more inspired and fulfilled in my work than ever before. Thank you, Theresa."
Laura
UX Designer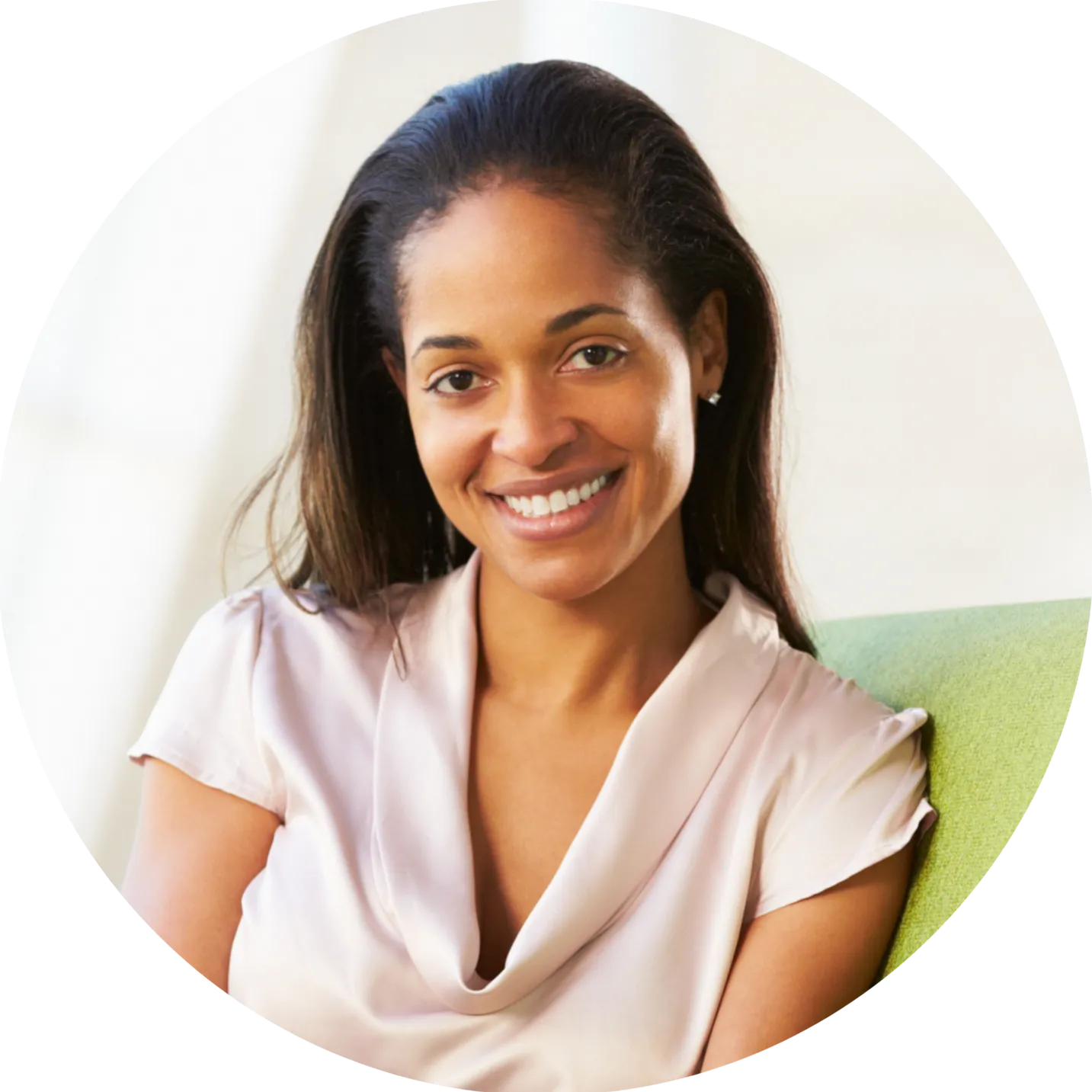 "Theresa is an amazing career coach! She takes your concerns and goals and creates a program that helps you develop the skills needed to successfully career search. Through her four week program I was able to collectively see what it is I want in a career, and have the ability to communicate that to possible employers. She also helped me gain confidence in utilizing LinkedIn, career searching, informational interviews, and job interviews. I would highly recommend working with Theresa if you are going through the career searching process."
Megan
Senior Show Coordinator
"The Career Clarity Formula was exactly what I needed to gain clarity on my strengths, skills, and values, and create a plan for my future. Before working with Theresa, I was feeling lost in my sales career and knew I needed a change, but I had no idea where to start. The program helped me identify the self-doubts holding me back and work through them so that I could take action toward my goals. The biggest win for me was landing a job in a new industry that aligns with my values and passions. I'm so grateful for your guidance and support!"
Madison
Customer Success Manager
"Theresa brings an effective combination of recruiting experience and personal development strategies to her career coaching sessions. I found her just a few weeks into the pandemic when I felt lost and unsure of my career future. Theresa coached me to clarify my strengths, skills, develop my personal brand, and find my career purpose. With her help, I was able to turn my passion into a career. She showed me practical and invaluable job search strategies and helped me with my resume and feeling more confident in job interviews. I highly recommend Theresa to anyone looking for help in their job search."
Alica
Adventure Guide
"Theresa is truly exceptional as a Career Coach! Having had the privilege of working with her, I can confidently say that she has a deep understanding of her field. Theresa showed a clear understanding of my career goals, ensuring that I stayed on the right track at every stage. Her genuine care and coaching skills are truly remarkable. Theresa has played such an important role in my self-discovery journey, sharing valuable insights and helping me clarify my career path. I highly recommend Theresa as a Career Coach; her expertise and dedication are unmatched."
Mae
Social Media Marketing Manager
Subscribe to my weekly newsletter in which I share everything I've done to find a career I love -
so that you can do it, too.